Issue 5
Pictures, puddles and period pants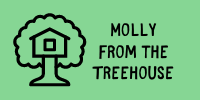 Hello readers. How was your week?
Inside this book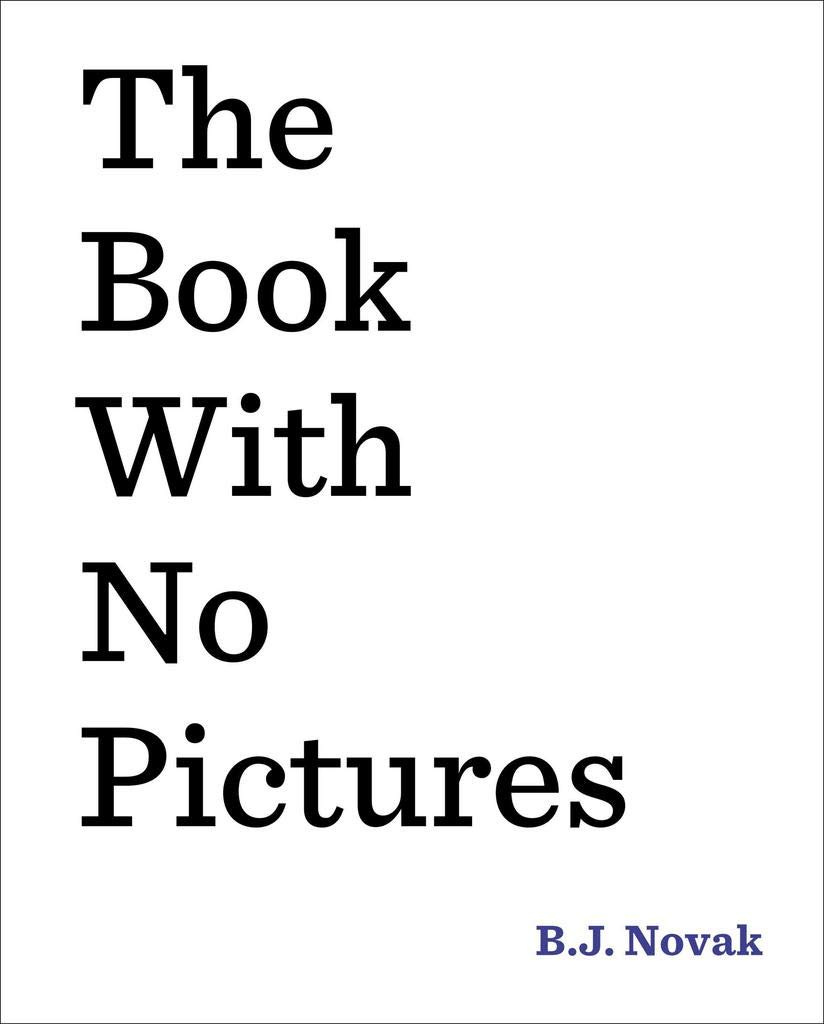 This is one of my absolute favourite books that I read to my classes when I was a school teacher. Every group immediately asked for it again after hearing it for the first time. It explains to children that adults have to read aloud everything on the page. Then it fills the page with silly sounds and sentences. Simple but hilarious. Kids love it. It has the word 'butt' in it!
Do you love the American Office? It's written by Ryan. Here he is reading it on YouTube (his real name is B. J. Novak).
Once you've recovered, your kids could try:
Drawing some pictures for it. If your child depicts Boo Boo Butt or a blueberry pizza head, I'd love to see it!

Writing their own silly words and sentences that you are forced to read out.

Covering the pictures in other books with post-its and seeing what it feels like to read without them.

Experimenting with writing down silly noises. Can you put the sounds down so that someone else reads it and makes the right noise?
Outside the house
We've seen plenty of puddles this week. And by seen, I mean jumped into. Just like the mud I wrote about last week they are a source of joy, wonder and extra laundry. Luckily there are quite a few badly maintained roads near our regular haunts so we have access to some pretty deep ones.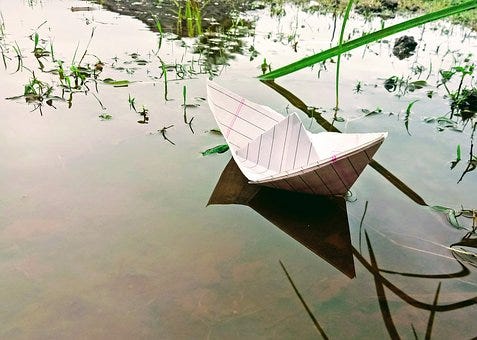 If you do too, you could try:
Letting your child sit in it. As well as the sensation, they will delight in the chance for maximum mess.

Seeing what floats. Experiment with putting stones, twigs and leaves into the water.

Making a paper boat to sail across the puddle.

Stirring it with a stick and adding ingredients to make a potion.

Using a cup (or any receptacle from your bag) to scoop and pour.

Measuring the depths of different puddles (either with a ruler, a stick or fingers).
Inside your head
I am doing a course at the moment. Frequently, other participants are apologising or self-critical if they don't understand a concept straight away, make mistakes or struggle with an exercise. Every time this happens I remind them that they are just learning. Again, advice I need to give myself a lot, too!
When your child was learning to walk, at first they would take a step and fall on their bum. Did you think they had failed? Did you think they were rubbish? Did you assume they would never walk? Of course not. You understood that they were just learning. They were doing something they had never done before and needed to do it badly lots of times before they did it well.
Have the same compassion for yourself. When you become a parent, you are suddenly called upon to do something you have never done before. And it's a huge thing. And you have to do it 24 hours a day for the rest of your life. And you're tired.
So of course you get things wrong. Of course you do things badly and make mistakes. You are a learner. You keep on trying to get better and you do, every day.
You and your child are both learning together and you both deserve gentle kindness.
Out of the blue
Period pants. Are they just a nappy with good marketing?
I think yes, but luckily that's what I'm after.
---
Thank you for reading. I really appreciate it. As ever, forward this email to a friend if you think they'll like it. And hit reply to share your thoughts.
Molly x